Karim Ouellet set out to conquer Canada's musical arena in the year 2012 with the release of his song "L'amour." In 2013 Karim was nominated seven times at the ADISQ, and then Révélation Radio-Canada 2012-2013. The praise was raining down on him like rain.

He was the leading representative of an intellectual kind of pop music that included elements of soul, reggae, folk, and electroacoustic features. Because of his silky voice, and infectious refrains, he has established himself as a highly unique performer.



Karim has performed a dozen shows in France with his melodies that didn't have borders, opening for Stromae and M. A new singer and songwriter quickly got a place for himself in listeners' hearts. He became a beautiful promise of the modern French chanson.
Karim Ouellet's Rising Talent
Karim Ouellet was a talented musician who was originally from Quebec. In addition to writing songs and composing music, he also sang and played a variety of instruments. In 2007, he teamed up with local artists from Quebec City like Limoilou Starz, and at the same time, he joined the Movèzerbe band. During this time, he also began collaborating with a growing number of other musicians.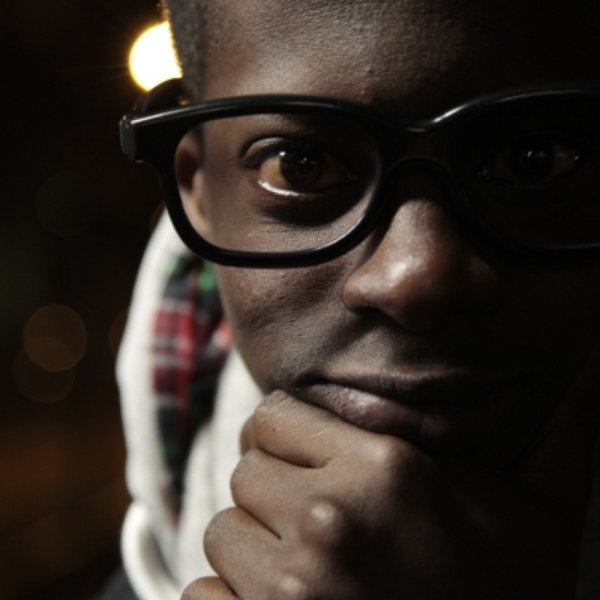 While this was going on, he was laying the foundation for his solo career by participating in the 5 fois 5 music project at the Théatre Petit Champlain. This was an important step in his preparation. The purpose of this endeavor was to provide a stage for up-and-coming Canadian artists who hail from Quebec. Following that, he had a concert scheduled for the Francofolies music festival in La Rochelle, France.
In 2009, he was able to make it all the way to the finals of the Granby International Song Festival, which was a major accomplishment for him. Karim Ouellet came to the attention of the general public as well as those working in the music business with the release of his first album, titled Plume, in the year 2011. At the Gala Alternatif de la Musique Indépendante du Québec, which honors outstanding achievements in Quebec's alternative and independent music scene, he received the prize for Pop Album of the Year. In 2012, he got his first success with "L'amour," which was taken from his album Fox. This led to him receiving his first significant attention from the general public.
Karim Ouellet's Life and Career: Early Years
Karim Ouellet was born on December 8, 1984 in Dakar, Senegal. He had only been a few months old when he was taken up for adoption by a couple from Quebec. Because his father was a diplomat, Karim was forced to move across the world as a child. Before settling down in the Montcalm neighborhood of Quebec City in 2002, he had previously lived in Rwanda, France, Senegal, and Tunisia.
His time spent in Rwanda, as well as in Tunisia, enabled him to become an artist versed in the "local hues" of either country. The impact of music from either Senegal or Rwanda helped shape him into the person he was.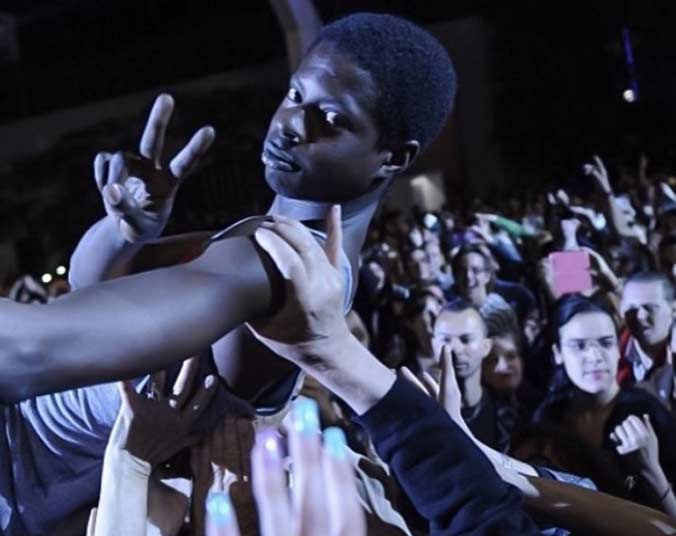 His youth was filled with music since his mother was a skilled musician who played the kora, a traditional instrument in Africa. He indulged his natural curiosity by learning to play a few notes on the piano and a few beats on a variety of percussion instruments. He penned his very first song when he was just seven years old.
It wasn't until he reached his teenage years that something in him clicked, and that was when one of his buddies showed him how to play the electric guitar. Karim started taking his interest in music seriously and devoted countless hours to honing his skills in the instrument by practicing alone and in local bands. Karim Ouellet began his musical career by playing songs by Nirvana since they were simple to pick up and perform. Jimi Hendrix and Dire Straits also sparked his creativity.
2011: Plume/Feather
Plume is a reference to Bon Iver's song of the same name, which was released as the artist's first studio album. Plume is an exploration of love in all of its guises.
Karim Ouellet surprised everyone by going in a different way with this album. His musical career should have progressed in the direction of hip-hop at some point, but this did not end up happening at all. Hip-hop would have been the obvious choice. This was his debut album, and he used it to help himself get over the heartbreak of a recent split with the assistance of his pals Claude Bégin and Thomas Gagnon-Coupal (also known as Les 2 Tom).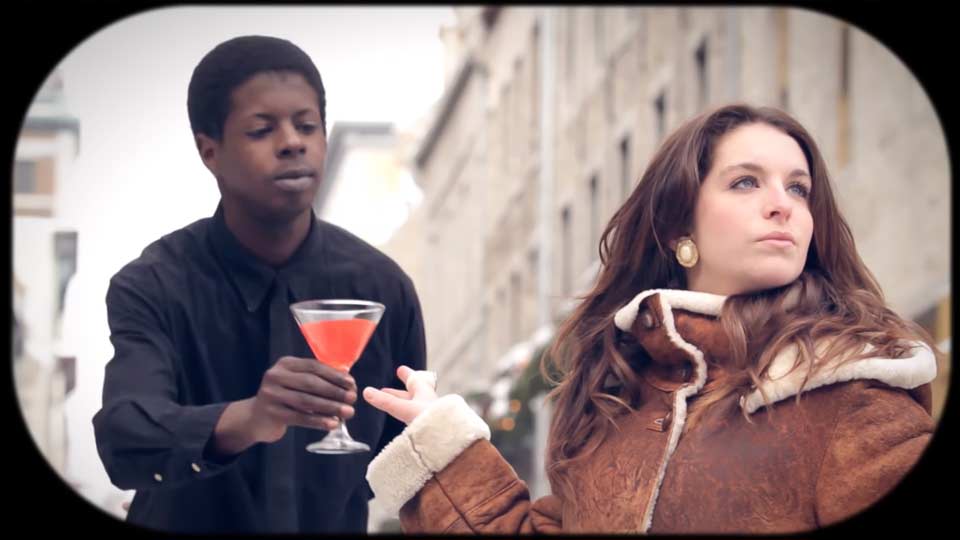 It was for the song "Après tout" that he made his first attempt at presenting his own material in front of the camera. "Après tout" went on to become the first single to have a music video created for it.
In addition to taking part in the festivals Envol et Macadam, Première Ovation (and its festival, Relève en Capitale), the Francofolies de Montréal, and the Festival de la chanson de Tadoussac in 2011, he received an invitation to the Festival d'été de Québec in 2011. He also made it to the finals in the Francouvertes.
2012: Fox
Fox is the name of Karim Ouellet's second album recorded in a studio setting, and it was released on November 27, 2012. The phenomenal song "L'amour" has risen to the top of the francophone BDS charts, unseating Marie-Mai, Sylvain Cossette, and Céline Dion, all of whom had previously held the position.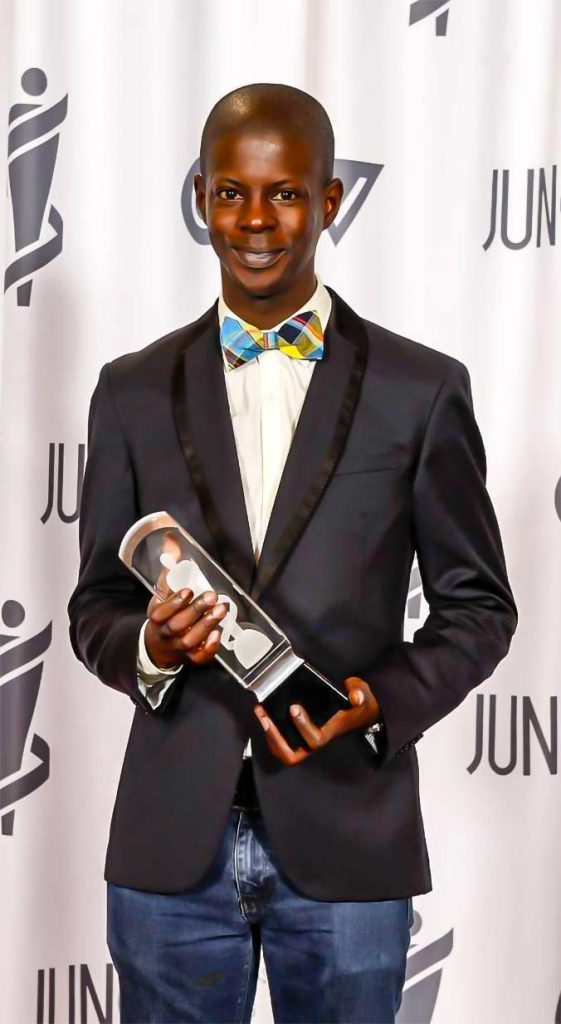 Karim Ouellet has been honored with a number of accolades for his work, including the Révélation Radio-Canada song award for 2012–2013, the Félix-Leclerc Award for Best Song in 2013 for "L'amour," and the Francophone Album of the Year award at the Juno Awards in 2014. All of these awards were for his album Fox.
These honors contributed to establishing Ouellet as a prominent artist in the industry. Both M and Stromae were mesmerized by his charm, and they asked him to serve as the opening act for each of their performances. Ouellet has been nominated for no less than five Félix Awards, which are presented by the ADISQ. These awards were in recognition of "Fox."
When questioned about the enormous success of Fox, which linked alternative and commercial radio, Ouellet replied that he received his inspiration from Acadian artist Lisa LeBlanc. "She does something really personal, with an attitude of 100 percent independence," he remarked. "She does it with a lot of confidence."
2016: Trente/Thirty
The songs "L'amour," "Marie Jo," "Rien ne sert de courir," and "L'amour est un monstre" were all number one hits on the BDS charts prior to the release of Karim Ouellet's third studio album.
With this album, Karim Ouellet led his audience down the same well-trodden paths that had brought him those successes (recorded with Misteur Valaire). The record featured the same combination of refined and laid-back qualities that had previously won over his fans and their affection.
The reaction it received from reviewers was mostly negative, with many stating that they felt the artist was just recycling old ideas. Reggae, rock, and electronica were all included into Trente's music, but the band managed to keep the song's signature soul feel without becoming lost in the mix. This album provided more evidence that the Ouellet-Bégin pair had a talent for writing tunes that were easy to remember. Another nomination for a Juno Award went Ouellet's way in 2017, and it was all thanks to a very outstanding studio recording.
2016: Aïkido
When listeners were just getting close to the end of exploring all of the tracks on "Trente", Karim Ouellet surprised them with a downloadable mini-album titled Aïkido.
When asked to elaborate on his choice, he said, "I have my own home studio, where I compose music on a daily basis." I had two or three new songs that I felt were excellent, but I knew that if I left them sitting on my computer, I would never go back to them. I decided to save them somewhere else. In addition to that, I had never previously provided my audience with a free project. Because I had been nominated for an ADISQ award — which, however, I did not end up winning — I was keeping my fingers crossed that the timing would be just perfect. I also wanted to convey a tiny message to say that despite streaming and the minimal amount of royalties that we earn, we can still stop grumbling for two minutes to compose music and give people a gift. This is something that I wanted to get across."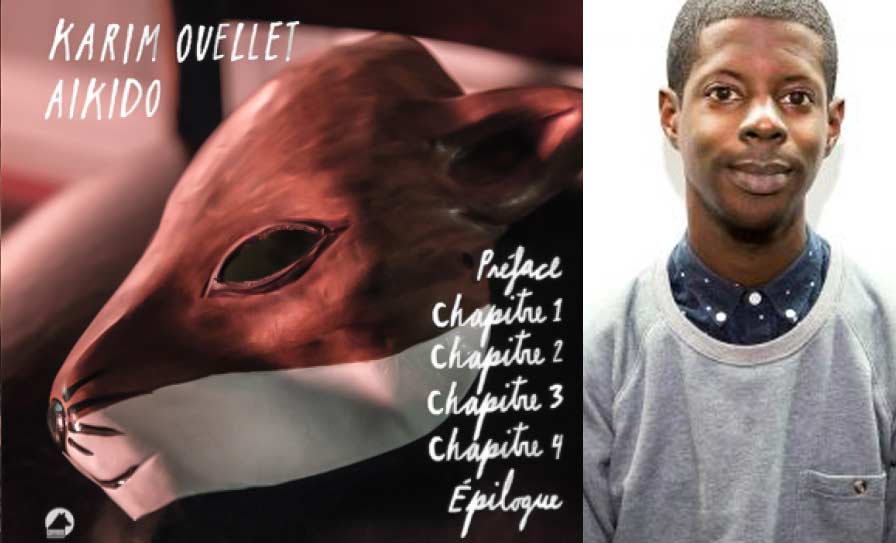 The mini-album was met with acclaim from critics. This "unexpected mini-album may genuinely surprise many people," as stated by Frédéric Bussières, the presenter of the program Poste d'écoute. This is because Karim explores more than he did on his prior albums, which is reflected in "Aïkido". … Ouellet disregards refined artistry and occasionally perceptible melodies in favor of digging deep all while maintaining a connection with the listener throughout the process. On the contrary, Aïkido recognizes the intellect of the listener while yet maintaining a lighthearted relationship with them."
2018: Black History Month
In February of 2018, the artist was contacted and asked to consider taking on the role of official speaker for the 27th celebration of Black History Month in France. He said that bringing people's attention to the history of black people in Quebec was a privilege in itself.
It wasn't the first time that he had shown interest in the teaching of black history. In 2007, he worked with the rapper Webster on the production of a song called "Qc History X." The song was a rap description of the first 400 years of black history in the Canadian province of Quebec. In addition, the song discussed the difficulties faced by First Peoples and Asians in Canada, turning it into a genuine history lesson in the process.
Karim Ouellet's Death
When news broke in January 2022 that singer-songwriter Karim Ouellet had passed away, residents of Quebec were stunned. On January 17, the authorities disclosed to the public that the young pop sensation had been discovered dead in his recording studio in Quebec City.
An autopsy that was performed on January 19 indicated that Ouellet had really passed away on November 15, two months before his corpse was found. The finding was made public on January 19. That was also the last time other people who lived in the building where he rented his apartment saw him alive. He had not been seen alive again after that.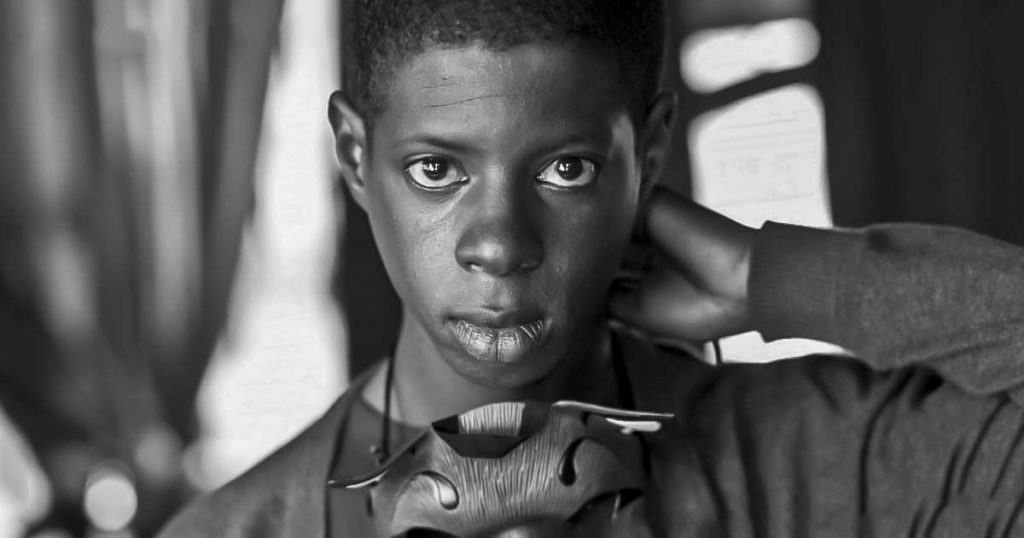 According to the musician's medical records, he suffered from type 1 diabetes as well as a substance abuse issue. According to the findings of the coroner, Ouellet did not take insulin for many months. During that time, he acquired an addiction to cocaine, which caused his insulin consumption to become "more unpredictable."
In a message on Facebook, his sister Sarahmée, who is also a singer-songwriter, said that the family will "continue to celebrate his life, his talent, and his legacy." She wrote: "Thank you for this outpouring of love for Karim, to all who were moved by his words and his tunes." According to the information available on his profile on Spotify, he had just celebrated his 37th birthday and was working on his fourth album at the time of his passing.
Artist's Achievements
Karim Ouellet was well-known among Quebec radio stations. The artist recorded at least 6 songs: "Marie Jo," "Karim et le loup," "L'amour," "Oh! Non," "L'amour est un monstre" (with Misteur Valaire), and "Rien ne sert de courir." Of course, all of these songs reached the top of the charts.
Karim Ouellet performed more than two hundred shows in the French-speaking countries, including two wonderful symphony concerts. He was an outstanding singer, a professional in evoking love in tune with a puffy pop, sometimes warbling, sometimes grainy.