Montreal is an exciting destination for a fantastic vacation. It doesn't matter whether it is just one of the cities you plan to visit in Quebec or the only one, we are sure you would love every bit of it. The thing to love about Montreal is that it is culture and modernity, all packed together in a charming bottle that you just cannot ignore.
Whether it is the people or the weather, you are sure to love it all.
Discover its vibrant nightlife before returning to your hotel to rest and relax! In the city, there are five districts with the best contemporary bars and nightclubs where people usually meet and socialize.
Boulevard Saint-Laurent
In this street, also known as "The Main", there is an excellent variety of French-style bars, as well as exclusive restaurants and nightclubs.
Rue Crescent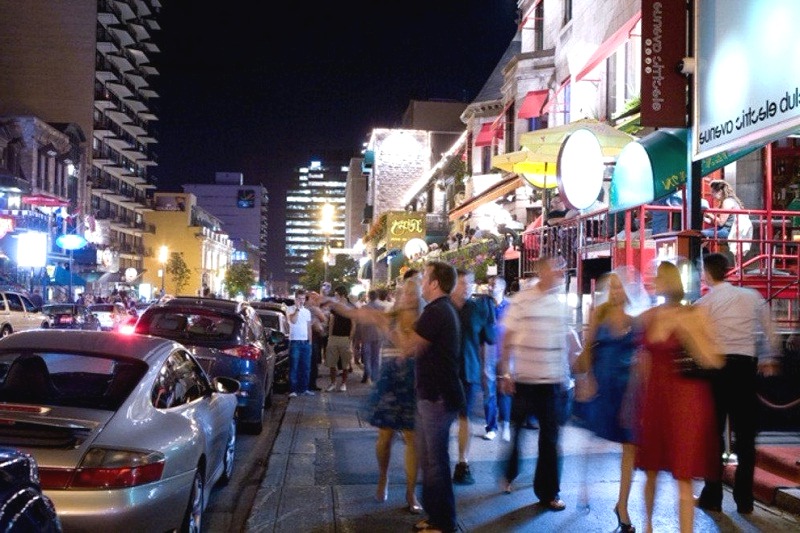 In this district that is distinguished by its traditional English atmosphere, the fun starts right after the sun goes down and until dawn, especially during the hot weekends in the summer.
Rue Saint-Paul
It's in the historic center of Montreal, and is distinguished by its international atmosphere and the subtle combination of English and French styles. Enjoy live jazz, blues and regional music at the bars and clubs located in this area.
Rue Sainte-Catherine
A section of Rue Sainte-Catherine has been closed to traffic, transforming it into a pedestrian path for night visitors looking for popular bars and cafes in the area.
Rue Saint-Denis
The Plateau Mont-Royal area is filled with the energy of university students who can be seen walking down the streets. It is the perfect place to enjoy a few drinks, socialize and make new friends. In this area, there are clubs with a variety of rhythms and musical styles, and it doesn't matter whether you likehip-hop, rock, or want to go for blues and jazz,you are sure to find something to your liking here.
Casino of Montreal
Located in an extravagant and unconventional four-story building in the Jean-Drapeau Park, the Casino de Montreal has more than 100 gaming tables and around 3,000 slot machines. It also has four restaurants and a cabaret with amazing dinner-shows. Access is only for adults over 18,and formal dress is required.
Cirque du Soleil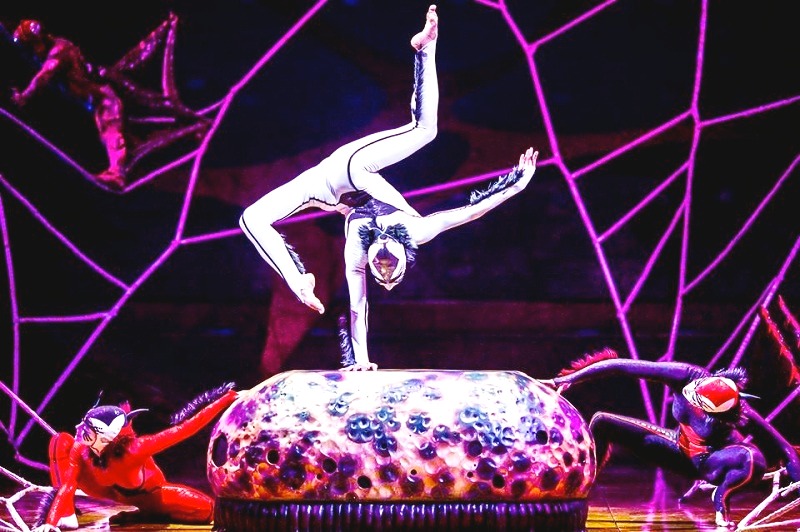 Montreal is the official headquarters of this wonderful theater company. In each performance, you can admire the energy, agility and magical performance of everyone, from the clowns to the acrobats and the other performers.
Concerts and Ballets
In Montreal, there are frequently recognized international artists such as the National Ballet of Canada and the Feld Ballet of New York. It also has the presence of the impressive Symphony Orchestra that offers regular concerts in the most beautiful parks of the city. Annual competitions, festivals and performances of blues, techno, pop and classical music are organized in various auditoriums and concert halls. Some prestigious theater companies provide performances in beautiful venues, both in large theatres and in the open air.
If you find yourself in Montreal someday, do not forget to enjoy the spectacular nightlife it has to offer!