Paul Desmond, whose real name was Paul Emil Breitenfeld, was an American jazz musician and arranger who was born in San Francisco on November 25, 1924, and died in New York City on May 30, 1977.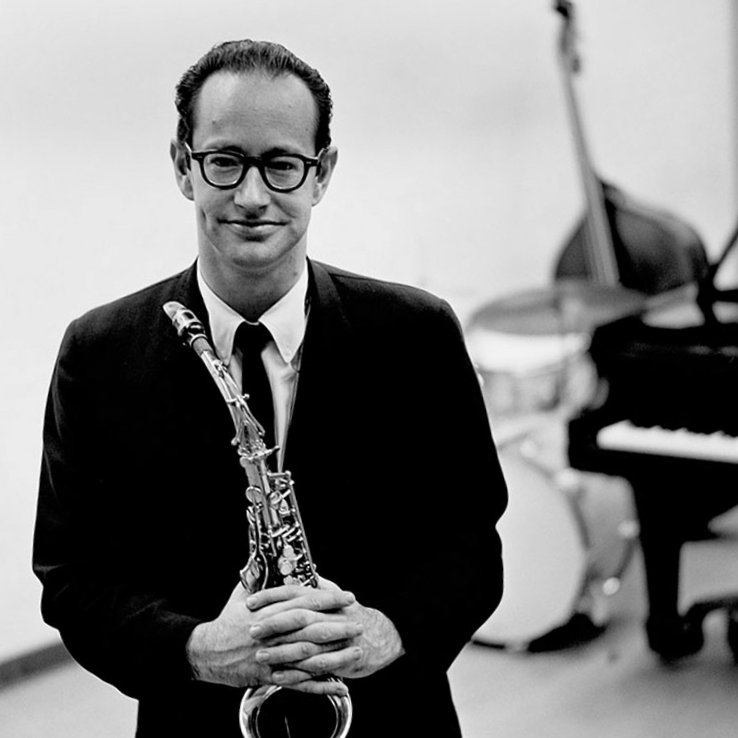 Paul Desmond, born Paul Emil Breitenfeld in San Francisco, California in 1924, was the son of Shirley King and Emil Aron Breitenfeld. His father, from an Ashkenazi family in Bohemia and Austria, was an organist and pianist who played in some silent films, and a songwriter for music halls. His mother was Catholic. Throughout his life, Desmond was unsure of his relationship with his father.
During his childhood, he had to leave the family home in San Francisco because of his mother's emotional problems. He lived for a few years in New Rochelle, a northern suburb of New York, with other family members. Back in San Francisco, he studied the clarinet before turning to the alto saxophone in 1950.
He enlisted in the army for almost three years but was never called up to fight. In 1944 he met one of his future partners, the pianist Dave Brubeck, with whom he often played in a duo. At the end of their military service, they promised to meet again to work together. In 1946 they formed the Dave Brubeck Octet. They recorded a single album that was a commercial failure. Paul Desmond then chose to work with clarinettist Jack Fina and Alvino Rey. He returned to San Francisco after hearing Dave Brubeck's new trio on the radio (with Cal Tjader and Ron Crotty). In 1951 they formed their master group, the Dave Brubeck Quartet.
The Dave Brubeck Quartet Era
Dave Brubeck and Paul Desmond were the only permanent members of the Dave Brubeck Quartet. The Quartet went through many changes of bassist and drummer until the arrival of Eugene Wright, an African-American bassist, and Joe Morello on drums. They recorded many hits, including Jazz at Oberlin in 1953 and Jazz Goes to College in 1954. But it was in 1959 that the Quartet had its greatest musical success, the recording of the album Time Out, featuring 7 compositions with unusual rhythmic signatures such as Blue Rondo a la Turk, Three to get Ready, Pick up Sticks, and above all Paul Desmond's master composition. This is Take Five, a composition in 5/4, which will take the band to the top of the Billboard Hot 100 and which will simply be a consecration in the jazz world. Desmond participated in several other albums such as the Time series (Time Further Out, Time Changes…) or the Impressions series (of Japan, of New York…), until 1967 when the quartet dissolved.
The fame of Desmond and Brubeck is sometimes compared to that of Billy Strayhorn and Duke Ellington, the former remaining in the shadow of the latter. Like Desmond with Take Five, Take the A Train is often wrongly attributed to Ellington.
Apart from the Dave Brubeck Quartet
Desmond worked with other great jazz musicians, such as Gerry Mulligan, with whom he made several albums including Two of a Mind in 1962, Chet Baker, with whom he recorded Together in 1977, and the Modern Jazz Quartet in 1971.
He had his own quartet with guitarist Jim Hall with whom he recorded several albums such as Take Ten in 1963 and Bossa Antigua in 1965.
Desmond had always had problems with chemical dependency since his teenage years. He was a heavy consumer of Dewar's Scotch whisky and Pall Mall cigarettes. He was also a user of amphetamines in his youth and cocaine in his later years. He died at the age of 52 in May 1977 at his home in New York, after a final tour with Dave Brubeck in February of that year. When his illness, lung cancer, was announced, he is said to have declared, with his legendary humour, that he was happy with the health of his liver.
Personality and Relationship to Literature
Desmond was known as a very shy and quiet man, and also for his quotations and his fine sense of humour.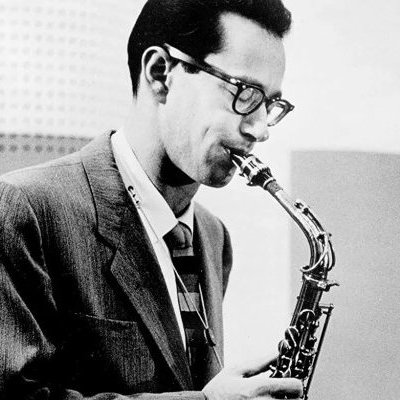 When Joe Morello joined the Dave Brubeck Quartet in 1956, Desmond, who had spotted his subtle playing on the broomsticks with Marian McPartland and recommended him to Brubeck, was surprised by his newfound rough and tumble playing. He threatened to leave the quartet: "Either he goes or I go," to which Brubeck replied, "Paul, he's not going. Desmond stayed, however, while not speaking to Morello for a year. The two later reconciled. This did not stop Paul Desmond from reading while Joe Morello did his drum solos on recordings.
Paul Desmond was known to be a ladies' man. He was married for three years to Duane Lamon, and then had many relationships with beautiful women or models of his time. However, Desmond did not subsequently give any of his romantic relationships a more formal turn.
It seems that reading was an important pastime in his life, particularly the works of Timothy Leary and Jack Kerouac. He wanted to be a writer, but eventually gave it up: "I could only write at the beach and I always put sand in my typewriter." He did, however, write a comic short story just after the Dave Brubeck Quartet disbanded. He is also said to have written a biography that was never published.
Pseudonym
Paul Desmond has given several explanations for his choice of "Desmond" as a pseudonym: a name found in a telephone book or newspaper, the name of a girlfriend. He once joked that he thought his real surname, Breitenfeld, sounded "too Irish" for his taste.
Desmond's friend, saxophonist Hal Strack, says that in 1942 the singer who replaced Howard Dulany in Gene Krupa's band had a complicated Italian name, which he decided to change to Johnny Desmond. Desmond said to Hal Strack: "But that's a great name, you know. It's sweet but it's still unusual. If I ever change my name, it will be Desmond."

Style and Material
Paul Desmond's playing is fluid and airy, with very little vibrato, and a very smooth sound, which was his charm (a sound similar to Lee Konitz's saxophone). His style is very different from that of Charlie Parker, although Desmond was a great admirer of his. He was one of the only successful saxophonists of this period who did not copy the Parker style. His very 'pure' sound, his relaxed and inspired phrasing and his sense of swing made him one of the most popular musicians in West Coast jazz.
Desmond owned a Selmer Super Balanced Action alto saxophone since 1951 with an M.C Gregory 4A-18M mouthpiece and used Rico 3 ½ reeds. He passed it on to Michael Brubeck, second son of Dave and Iola Brubeck.
Partial Discography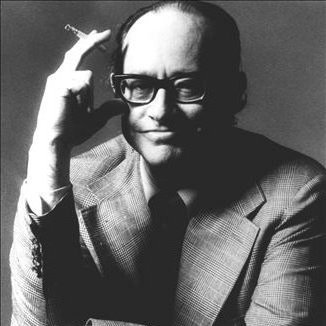 East Of The Sun (1959)
Desmond Blue (1961)
Take Ten (RCA) (1963)
Glad To Be Unhappy (1964)
Easy Living (1965)
Bossa Antigua (1964)
Bridge Over Troubled Water (1970)
Skylark (1973)
Pure Desmond (1974)
Together (1977)